Food & Feed Industry
Contact Us
Pea Starch Food Grade
Product Description: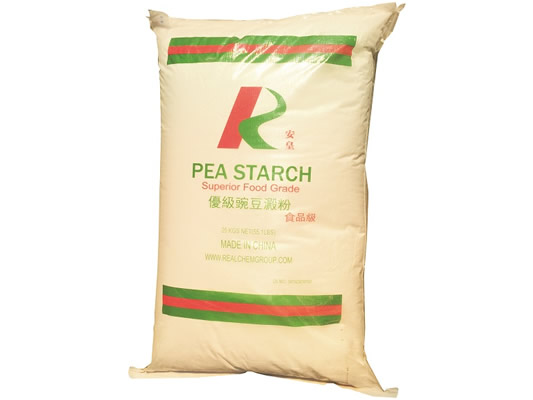 Color: white powder
Smell: its own flavor without peculiar smell
Specification:
Fineness:(80-mesh passing rate) 99%min
Moisture: 16%max
Protein(Nx6,25): 0.5%max
Ash content: 0.5%max
PH: 5.5-8
whiteness: 90%min
Pb: <1.0mg/kg
As: <0.5mg/kg
Salmonellae: Negative
Staphylococcus aureus: Negative
Shigell: Negative
TPC(cfu/g): 5000max
Coliform: <30
Yeast and Mould: <30
Melamine: Negative
Packing: in 25kgs platic bags or kraft paper bags in 18mts/20gp.
Shelf life: 24 months from the production date.
Application:
It is widely used in:
• meat and fish products • noodles • soups • canned food
• light sour cream • batters • extruded snacks • pie fillings
It provides unique properties unlike that of wheat, corn and potato starches. Its superior gelling properties allow it to be used at a 20-30% lower usage level offering economic advantage to meat and confectionery industries in particular. It offers good body and mouthfeel without altering flavor. Pea starch exhibits excellent heat, shear, and acid stability.similar to many modified starches.
This native starch provides food manufacturers with "clean labeling"opportunities. It's also a food-grade, native vegetable starch offering excellent gel strength, white color and bland flavor. The raw materials-Canadian field peas are GMO-free.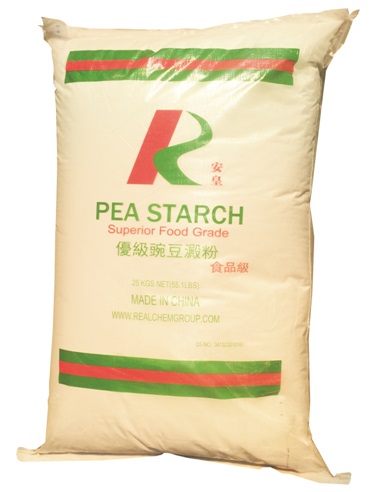 Make an Inquiry: